Book our 8 passenger Limos Today.
There is NO additional premium, service charge, fuel surcharge, mileage, taxes and/or other fees.
Prices do NOT include gratuity. We do not have a set gratuity amount that is left up to you at the time of booking.
There is a 3-hour minimum requirement for hourly reservations, but we have point to point transfer starting at $149. We often have specials running so please ask!
#1 LIMO RENTAL

When you need a chauffeur driven Phoenix Limo Service or Airport Transportation to Sky Harbor Airport or Mesa Phoenix Gateway choose from our cream of the crop Limousines. Scottsdale? Chandler? Glendale? All the Phoenix suburbs – Yes! Why take a discount cab when our luxury limo service is available?
Providing you with the best luxury transportation services in the Metro Area. You are always guaranteed the over the top experience every client deserves when they reserve a chauffeur with us.
Choose from an airport shuttle service to a luxury executive car service with our limousines to impress your elite cooperate clients. Travel with us for your own enjoyment and vacation travel. When you need to know what limo near me prices are then give us a call. 
With our wide variety of elegant and posh car services and vehicles we will accommodate any special occasion.  
Our luxury Limos have superior comfort and style. Along with timeless style and attention to detail we will provide you with the greatest ride a customer could desire.
Our professional chauffeurs and office staff prides themselves in being courteous and conscientious to our clients' needs.  Taking the time to answer their questions and offering suggestions where necessary, you can be sure you are getting the personable service any individual deserves. 
Because of the high demand for Limos during the prom season nights we cannot offer Limos & Busses for point to point travel. We can offer Town Cars and SUVs for point to point travel though so please contact us for availability – Thank You
We Service All of The Phoenix AZ Area Including The Cities Below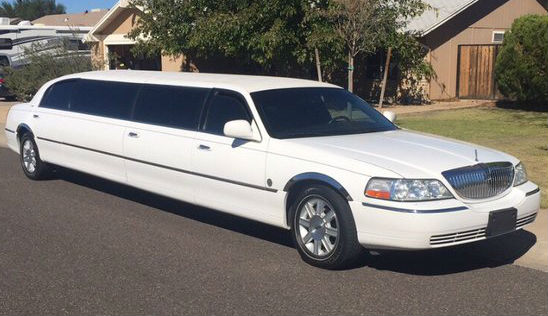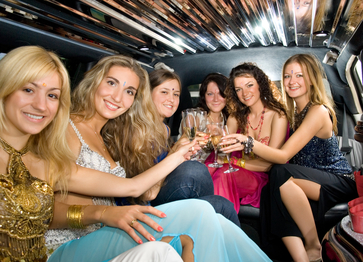 TOP 10 REASONS TO USE

 
MESA LIMO PHX
​LIMOUSINE RENTAL SERVICE:
1. Punctual Airport Transportation
2. Great Customer Service Staff
3. Professional appearance to make that good Impression for your cooperate and executive clients
4. On Time Pick Up and Drop Off
5. Flexible Availability
6. Will treat all Clients like Royalty 
7. Top Notch Stretch Limos
8. Knowledgeable about Mesa AZ and the Phoenix Metro
9. Limousine Provisions that are Clean and Comfortable
10. We are the Best Choice and we can Prove It! We will stretch your limo dollar with a stretch limo ride!
Why settle for a yellow cab when you can have better? We expeditiously extend ourselves to deliver for a satisfied new client and our returning clients.  We pride our limo company in prompt and honest service.  We value our clients and update our methods regularly, so that you are getting the latest and most beautiful limousines possible. With professional etiquette and a positive demeanor we assure our clients of their importance to us.

Phoenix Airport Transportation: Need to get to and from the airport?  Our airport limo shuttle service will get you to the airport on time and worry free.  We love the area and know the ways to and from the airports in the area. 
Executive Transportation:  Give your valuable clients the best car service and no reason to complain with a top of the line chauffeured limousine or town car that is the added touch your business image deserves.  Whether meeting arrivals or an airport shuttle, our Limo Service can provide the needed transportation.
Engagements:  Make your proposal extra special, with the romance and elegance our limousines offer.  Our sleek exteriors and comfortable interiors will keep your special event intimate and romantic.
Weddings: A special day needs that special wedding limo transportation.  Allow us to take you and your wedding party to and from your selected wedding venues. With our select limos you and your wedding party and guests will have top of the line limousine rides on your day of celebration. 
Anniversaries:  Celebrate the memory of your union  by adding a touch of elegance and romance in a limousine ride to your desired celebration destination.  You have a choice of our stately town cars or sleek stretch limousines.  Our staff is knowledgeable and can fit the best car or limo on time and according to your schedule. 
New Baby:  Welcome home your new baby and parents in limo ride fit for royalty.  Our limousines will accommodate the new bundle of joy with spacious cabins and storage for all your new baby items.  Be assured your travel home will be safe and enjoyable.
Prom and Homecoming: Make this long awaited event even more special with a limo ride that will allow you and your best of friends to party to and from your school dance in safety. Your selection of a party buses, coach or limousine will accommodate you and your guests with the right atmosphere and safety every party needs.
Dining In Style: Want to give your date night just the right added touch?  Allow our limousine to create that extra special taste of romance and elegance your date deserve as you arrive to your favorite Mesa restaurant destination rolling in style in your own limo. 
Bachelorette Parties:  Wish your best girl well with a party to remember and celebrate her upcoming nuptials in style and elegance. Allow our limo to take you and your guest to all the fun in the Mesa and surrounding area while you sit in style and enjoy the ride.  With our elegant selection of limos you and your guest will enjoy your planned event worry free.
Bachelor Parties:  Send your best bud off into wedding bliss in style with our stately selection of limousines where you will have all the fun without the worry and hassle of getting there. 
Around Town:  Ever wanted to treat yourself for the hard work you do?  Ever wish you could be chauffeured in a real limousine for a day?  Take advantage of our economical way of treating yourself to a day that not only the rich can have, but you as well.  Take care of your daily errands. Treat yourself to a mini spa day or a show visiting guests around the Phoenix Metro area in a beautiful limo. Wherever you go around town allow our limo to be your transportation.
Sporting Events:  Never miss a moment of a home game while you're traveling in one of our selected limos from our fleet.  With our experienced staff and chauffeur, you will be assured of reaching your selected sporting event to support your favorite local Phoenix team.
Family Reunions / Group Functions:  Need to carry a large group to an outing?  Our limousine fleet has a selection of limos, such as our party buses, that can accommodate any large party.
Phoenix Seasonal Events:  The Phoenix Metro has an array of activities and events that attract everyone.  Allow our limo take you and your guests to your next event in our top of the line, safe town car and up to a party bus size if you need.  Our experienced staff can ensure on time arrival and customer service that will impress you.

Funerals: If you need a way to accommodate you and your family during one of the most saddest times our limousines can lessen that stress with a selection of limos and town cars that will accommodate your transportation needs.   
OUR TOP OF THE LINE LIMO SERVICE IN PHOENIX THAT SERVICES ALL OF
​MESA, ARIZONA AND THE PHOENIX METRO:
We have an array of chauffeured limousine and car service selections tailored to your event. To offer the best customer service, we aim to please, by making sure each of our limousines and luxury cabs are mechanically maintained, cleaned and detailed.  You want you to have the royal treatment as your being chauffeured to your destination.  Having a limo transportation service that that is keen on making sure of your safety and travel comfort is worth giving a call to see for yourself: 
STRETCH LIMOUSINES
Make your red carpet entrance in our limousines that are elegant enough to make a statement. 

​Be like the royal family with our limo travel services.
Why are our limousines an excellent choice for a limousine company?:
Add a special touch to your Wedding
Make that romantic Wedding Proposal
Celebrate your Engagement
Have a lavish day for the special Bachelorette
Host a once in a lifetime Bachelor Party
Have a red carpet arrival to prom
Be a King and Queen for the night at homecoming
A 'Girls Only' Girls Night Out
Be Queen or King for a Day with a Spa Day
Treat that Special Someone to a Date Night
Attend a Sporting Event 
Attend a variety of Phoenix Entertainment Events
SOME INTERESTING HISTORY AND FACTS ABOUT LIMOUSINES:
In the first limousines the drivers used to sit outside very much like coaches of old that were pulled by horses. Since the driver does not sit within the cabin of the limo they did have a sort of roof that would over hang them to keep at least the rain off of them. These roofs kind of look like the hats or hoods that shepherds in France near the region of Limousin would wear. And that is where the word limousine originated from.
Limos have changed significantly from that time near the beginning of the 20th century. Limousines are basically built on the frames of standard cars and trucks and SUVs. Often times these frames will be cut and lengthened significantly to create what is called a stretch limousine. These modifications, along with some serious strengthening and frame reinforcement create vehicles with very long wheelbases. A longer wheelbase definitely contributes to a smoother ride. So when riding in the limousine you are likely to feel much less road vibration.
Because the vehicles have been stretched it is now possible to keep the passenger cabin and the driver's space separate with some type of a partition or window. This makes for a very nice and private experience for the passengers in the limousine. On many limousines no expense is spared when it comes to creating a luxurious interior. But with all this weight and size comes a vehicle that is probably lacking in fuel efficiency. But then on the other hand they normally carry far more persons than your standard car. So if you look at it from a fuel cost per person perspective a limousine may not require more fuel than a standard vehicle and may even be less with a large party being chauffeured.
​
In the United States there are over 4000 limousine companies making more than four billion dollars per year as of 2012. So this is not a small niche business but a very big business. With the cost needed to create a beautiful limousine it is clear that there must be a market for it.
FREQUENTLY ASKED QUESTIONS ABOUT LIMOUSINES AND LIMO SERVICES.
Should I tip my limo driver? Many limo companies do not include gratuities in the price of the limo although some do so please ask. Tipping a limo driver is very similar to tipping your waiter so on the order of 20% is probably a standard amount.
Do limousines cost more on the weekends? Yes in general, typically the use of limousines increases on weekend nights especially. So factor that into your plans so you are not surprised.
How long in advance should I reserve my limousine? Limousine use is definitely seasonal. If you are planning on hiring a limo service during prom season or a holiday it is best to reserve it well in advance as they will typically get booked up.
How much do limousine services cost?  It varies by company and the type of limousine that you are going to hire. A town car is less expensive than a stretched Hummer. A party bus will cost more than an SUV. Not only do the size of the vehicles dictate the cost but the time of year and time of day as well as which day of the week.
CALL OUR LIMO SERVICE IN PHOENIX
Mesa Limo PHX   5235 E Southern Ave   D106-214   Mesa, AZ 85206   480-725-2129